Technology Gateway Network

The Medical and Engineering Technologies (MET) Gateway is part of nationwide network of 15 Technology Gateways whose role is to deliver technology solutions close to the market needs of Irish industry.
CABER

The Centre for Applied Biomedical Engineering Research (CABER) is a University of Limerick designated research centre based in the Materials and Surface Science Institute (MSSI). The Centre was established in the Department of Mechanical and Aeronautical Engineering in 2004.
Georgia Tech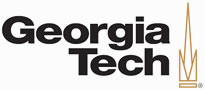 MET reserachers are partners in a NIH Exploratory/Development Research grant award (R21) lead by Prof. Don Giddens & Dr. Lucas Timmins from Georgia Institute of Technology (Georgia Tech), Atlanta, USA.
MetricIreland

MetricIreland an academic consortium, was established as a new research and innovation consortium for the medical technology sector, involving 5 founding Higher Education Institutes in Ireland – Athlone Institute of Technology (AIT), Galway Mayo Institute of Technology (GMIT), Institute of Technology, Sligo (ITS), National University of Ireland, Galway (NUI Galway) and University of Limerick (UL).
Engineers Ireland

Each of the engineers working with the gateway are members of Engineers Ireland. Engineers Ireland's also accredits the quality of engineering and engineering technology education programmes in GMIT.
Irish MedTech Association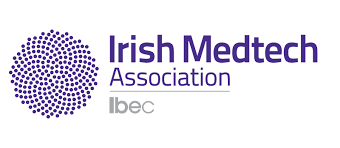 The Irish Medical Devices Association (IMDA), the Ibec association that represents the medical technology sector, in partnership with GMIT run a Higher Certificate in Medtech Engineering programme which is delivered by a number of the MET Gateway PI's.
Western Vascular Institute

MET Gateway is working closely with the Western Vascular Institute to provide whose research focus is the management of vascular disease.
Health Service Executive

MET Gateway PI's work closely with a number of national and international Key Opinion Leaders from the clinically community on a number of research areas.
Health Innovation Hub

The HIH facilitates and accelerates the commercialisation of novel solutions which improve health outcomes and lower health system costs. Through the GMedTech group the MET Gateway has become an allianze partner of the Health Innovation Hub.