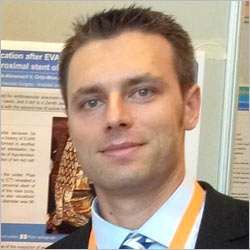 Dr Florian Stefanov
Dr Stefanov is a Biomedical Engineer and Technology Leader of the MET Gateway, with over 6 years' experience in the design and fabrication processes of patient-specific cardiovascular simulators, which replicate critical scenarios needed for medical devices validation and performance testing, and endovascular techniques optimisation. He is an expert in medical data analysis and the application of computational techniques on the medical data. At present, he is working under an Enterprise Ireland Innovation Partnership between GMIT and Capsos Medical, developing a complex realistic cardiovascular simulator that informs the design of a new medical device, which aims to remove chronic total occlusions (CTOs) in the human coronary arteries. He has 5 peer reviewed publications and over 12 conference proceedings. In 2015, he won 1st prize in the posters competition of the International Society for Vascular Surgery (Athens, Greece), presenting a computational study on aortic arch aneurysms endovascular latest treatments.
Click here to view publications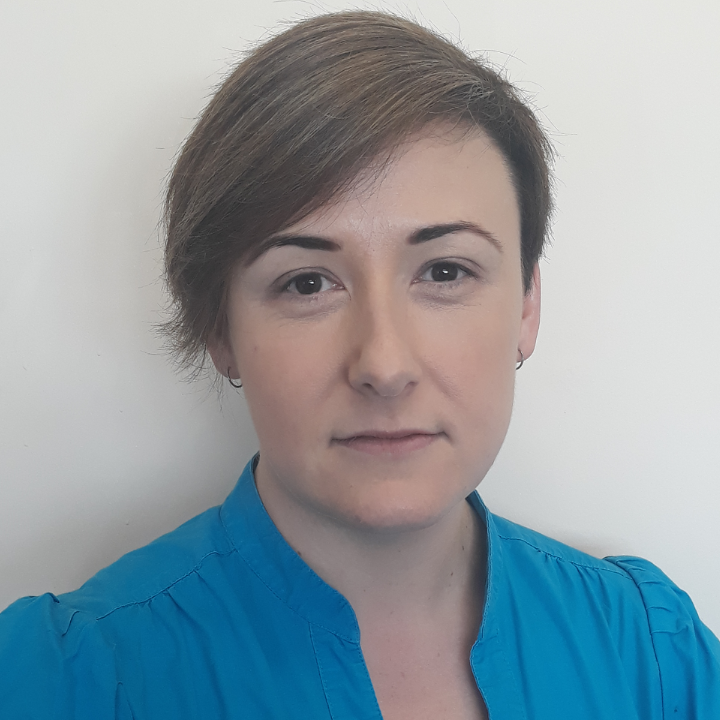 Sharon White
Sharon graduated from Dublin City University in 2004 with an honours degree in Medical Mechanical Engineering. In 2005 she took up a position at Cook Medical, where she worked in the Regulatory Affairs department for 2 years before moving to the Research and Development department as an R&D Engineer. For the ensuing 11 years, Sharon worked in the design and development of medical devices for use in endoscopy and has seen several devices to launch. Sharon has been also been awarded two patents.
With her significant and diverse experience in the medical device industry, Sharon brings extensive knowledge of the medical device development process to the MET centre. She has an in-depth understanding of design controls and risk management and has been involved in all aspects of the development process from concept development right through to design verification and validation and product launch.
Sharon is currently working on the development of an cardiovascular medical device under a commercialisation fund.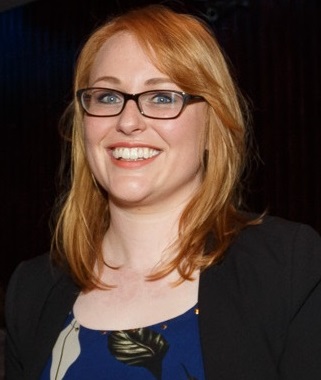 Fiona Malone
Fiona was awarded a Science Foundation Ireland/Dell Young Women in Engineering Scholarship to study biomedical engineering at the University of Limerick. She graduated in 2013 with a first class honours degree and was presented the George Berkeley medal for her Final Year Project in the Engineering & Mechanical Sciences Category of the 2014 Undergraduate Awards.
Fiona is currently completing her postgraduate studies in GMIT. Her PhD investigates the trajectory paths of blood clot analogues through ischaemic stroke patient vasculature. Fiona's research won first prize in the New Researcher Category at the 20th Annual Conference of the Bioengineering Section of the Royal Academy of Medicine in Ireland. Fiona was the 2015 National Winner of Thesis in 3, a competition for Irish STEM research students to showcase their research in just 3 minutes using only 3 slides. She has also represented GMIT at other various science communication events such as ResearchFest and Soapbox Science and regularly features in research-based blogs and podcasts.
Fiona joined the GMIT lecturing staff in 2017 as a mathematics lecturer for the engineering and science departments. She is currently working as part of the MET team as a medical device R&D research fellow.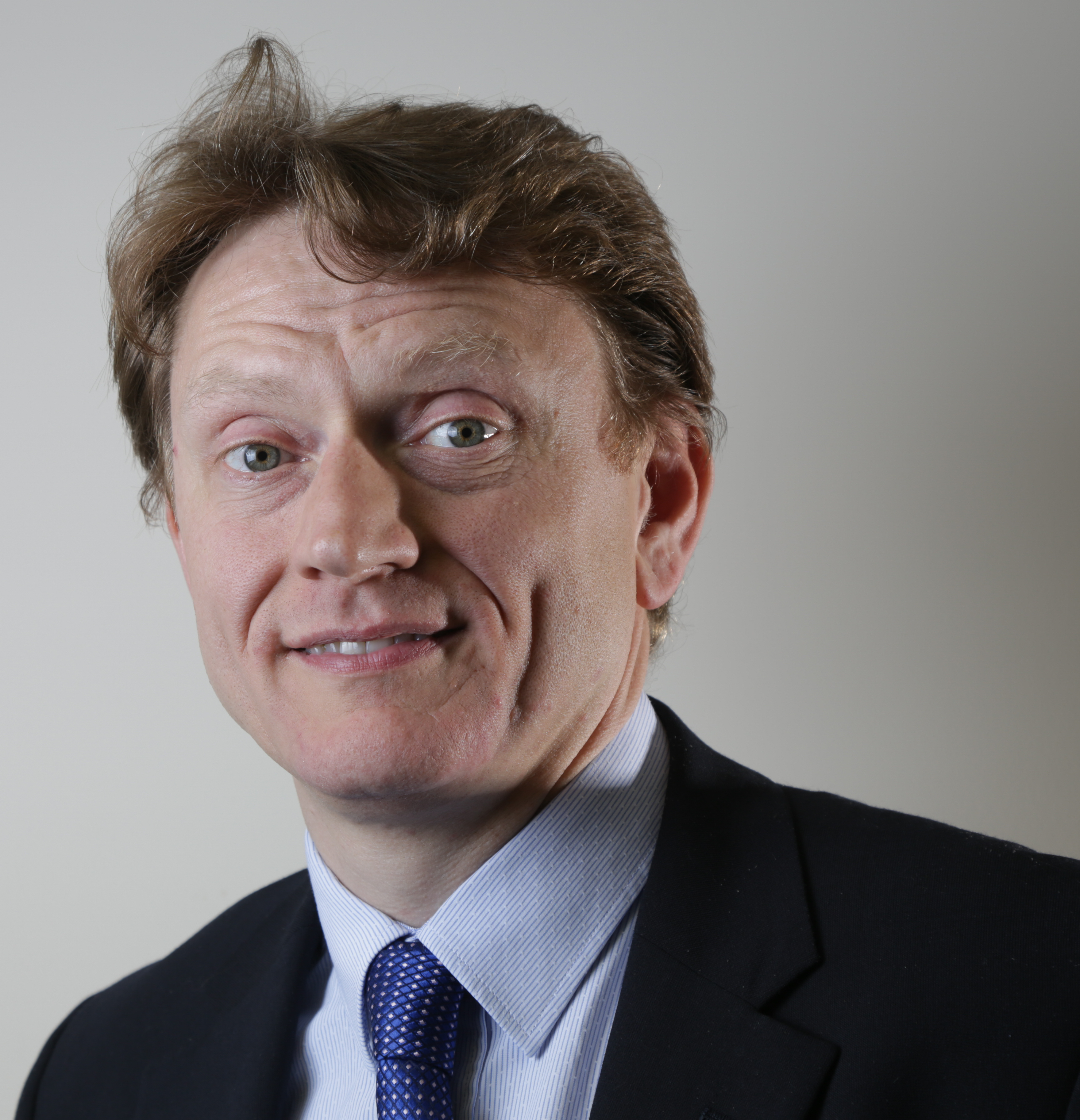 Martin Conneely
Martin Conneely completed his BTECH in the University of Limerick and obtained his masters at Dublin City University in Operations Management in 2010. Following completion of his degree he worked in high volume manufacturing in Intel Ireland. He worked as a front line manager and a technology transfer manager for 10 years in the semiconductor industry. Martin changed direction in career in 2006 and worked in the medical device manufacturing industry for the next 10 years. He was a front line manager in the top assemble and subassembly of medical device manufacturing. Martin has been responsible for the integration of process and development of new products within this industry. Since the beginning of 2017 Martin works as research engineer in the MET Gateway.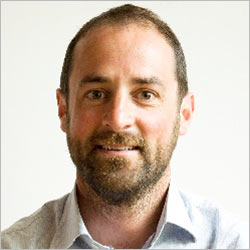 Dermot Donavan
Position: Head of Department, GMIT Letterfrack
Area of expertise and its relevance to industry:
Dermot has been Head of Centre for GMIT Letterfrack since 2006. He has managed the campus and overseen programme development which has established the campus as a National Centre for Excellence in Furniture Design and Technology. Programmes specialising in Furniture Design and Technology have been running at the centre since 1987. In 2006, a post-primary teacher education programme was successfully launched.
Research track record: Dermot has a Research Masters in Science from GMIT and is currently undertaking a Doctoral Programme in Higher Education Research in Lancaster University. He has managed GMIT's participation in two successful Leonardo daVinci projects and has presented at a range of conferences..
Industry track record: The campus has very strong links with industry in Ireland and overseas in leading companies involved in domestic, commercial and bespoke furniture projects. Dermot has co-ordinated a range of industry projects including undergraduate research projects, innovation vouchers and innovation partnerships.
Funding track record: Dermot has recently secured funding from COFORD to establish research capacity in GMIT Letterfrack for analysis and investigation of the properties of small-diameter hardwoods.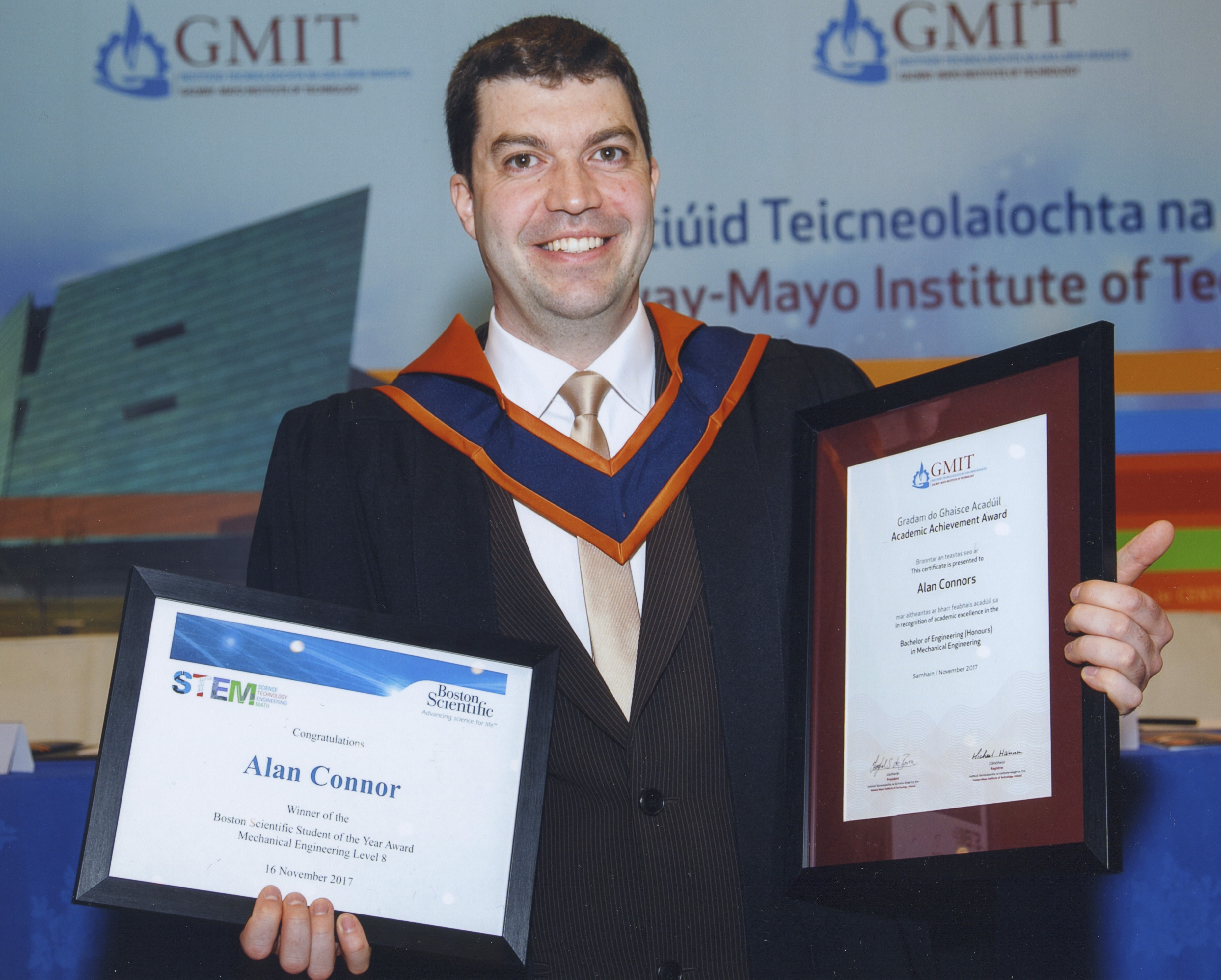 Alan Connors
Position: Research Engineer
Alan graduated from the Galway Mayo Institute of Technology with a first-class BEng Honours degree in Mechanical Engineering in 2017. During his final year, he specialised in the area of Bio Medical Engineering and was awarded the GMIT Academic Achievement award for outstanding academic excellence and the Boston Scientific Student of the year award in recognition of graduating top of his class. Alan also had the honour of giving the graduates address.
Alan holds excellent previous practical experience with over 11 years 'employment in the area of welding and fabrication, skills which he uses in the design and fabrication processes of patient-specific cardiovascular models. At present, he is working under an Enterprise Ireland Innovation Partnership between GMIT and Industry, developing human cranial vascular models to mimic haemorrhagic and ischemic stroke.
Alan is currently undertaking a PhD in the Experimental Evaluation of Emboli Dynamics within the Neurovascular Micro Vessels. At present he is working as a research engineer with the MET team.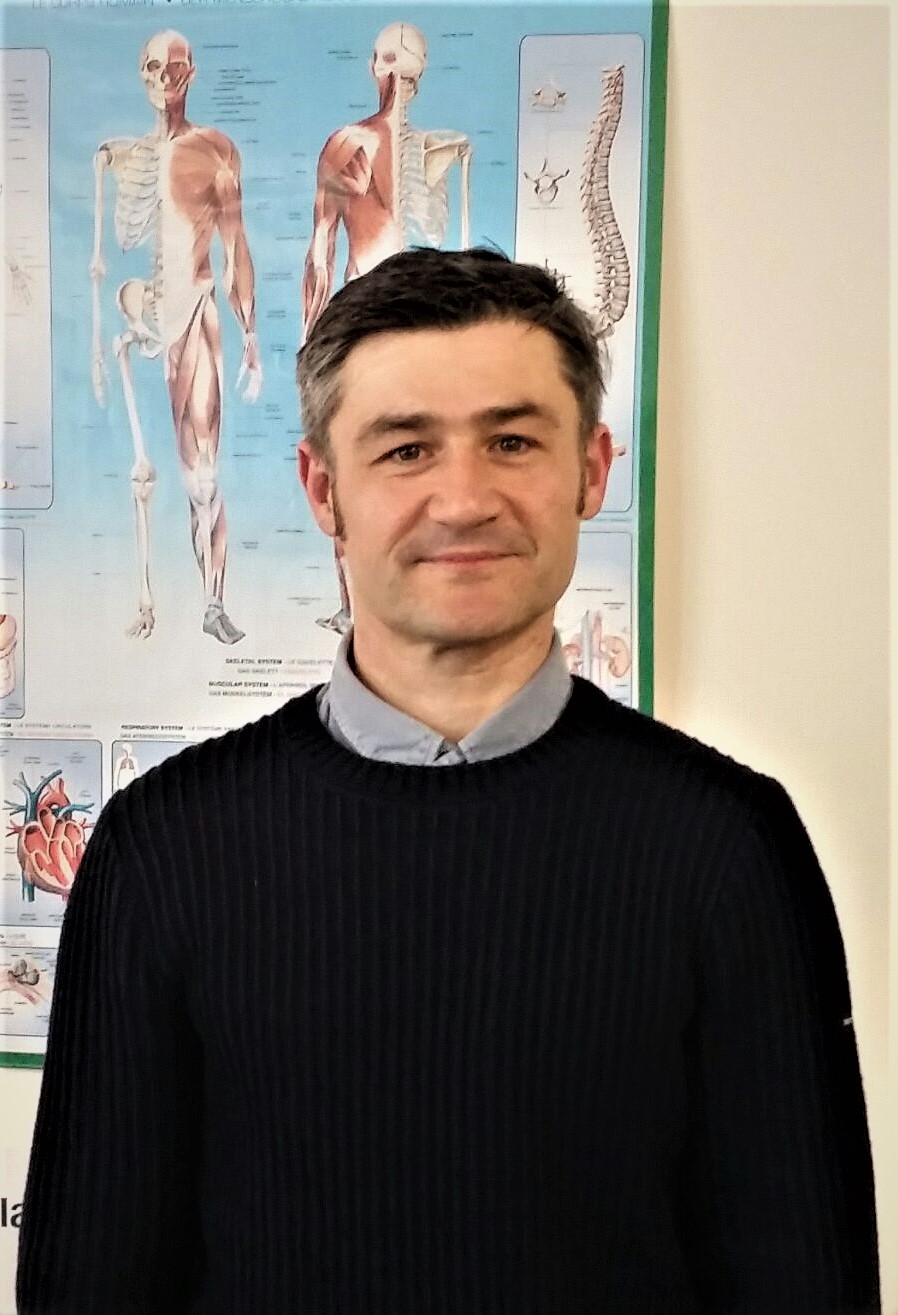 Dr Benoit Houeix
Position: Research Scientist
Benoit Houeix joined the Medical and Engineering Technologies in GMIT as a microbiologist. He studied biology in the University of Rennes I, in France before moving to Ireland in 2001. Most of his professional life so far has taken place in research centers in Galway, working as a molecular biologist on multiple high-tech projects focusing on biomarkers discovery. He then graduated in February 2015 with a PhD from the National Centre for Biomedical Engineering Sciences, under the supervision of Prof Lokesh Joshi from the Glycoscience group in NUI Galway and in collaboration with Prof Fergus Shanahan and Prof Douwe Van Sinderen from the Alimentary Pharmabiotic Centre / Microbiome Institute in University College Cork. He was awarded a Science Foundation Ireland fellowship under the Alimentary Glycoscience Research cluster, with the aim of investigating the host commensal microbes 'cross-talk' in the human gut by identification of bacterial adhesins and characterisation of exopolysaccharides using glycosylation-related microarrays. During this project, he had the opportunity to collaborate with a start-up company, which develops probiotic and prebiotic formulas for the biopharmaceutical industry. Following his doctorate, he worked in the Biomedical Science department at NUI Galway as a postdoctoral fellow on a 3-year project funded by the Department of Agriculture, Food and the Marine, in association with Teagasc and an industrial partner. The aim was to produce human milk oligosaccharides from lactose found in industrial whey waste. This required the selection and production of safe recombinant glycosyltyransferases sourced from various animal species that he engineered in mammalian cells. .