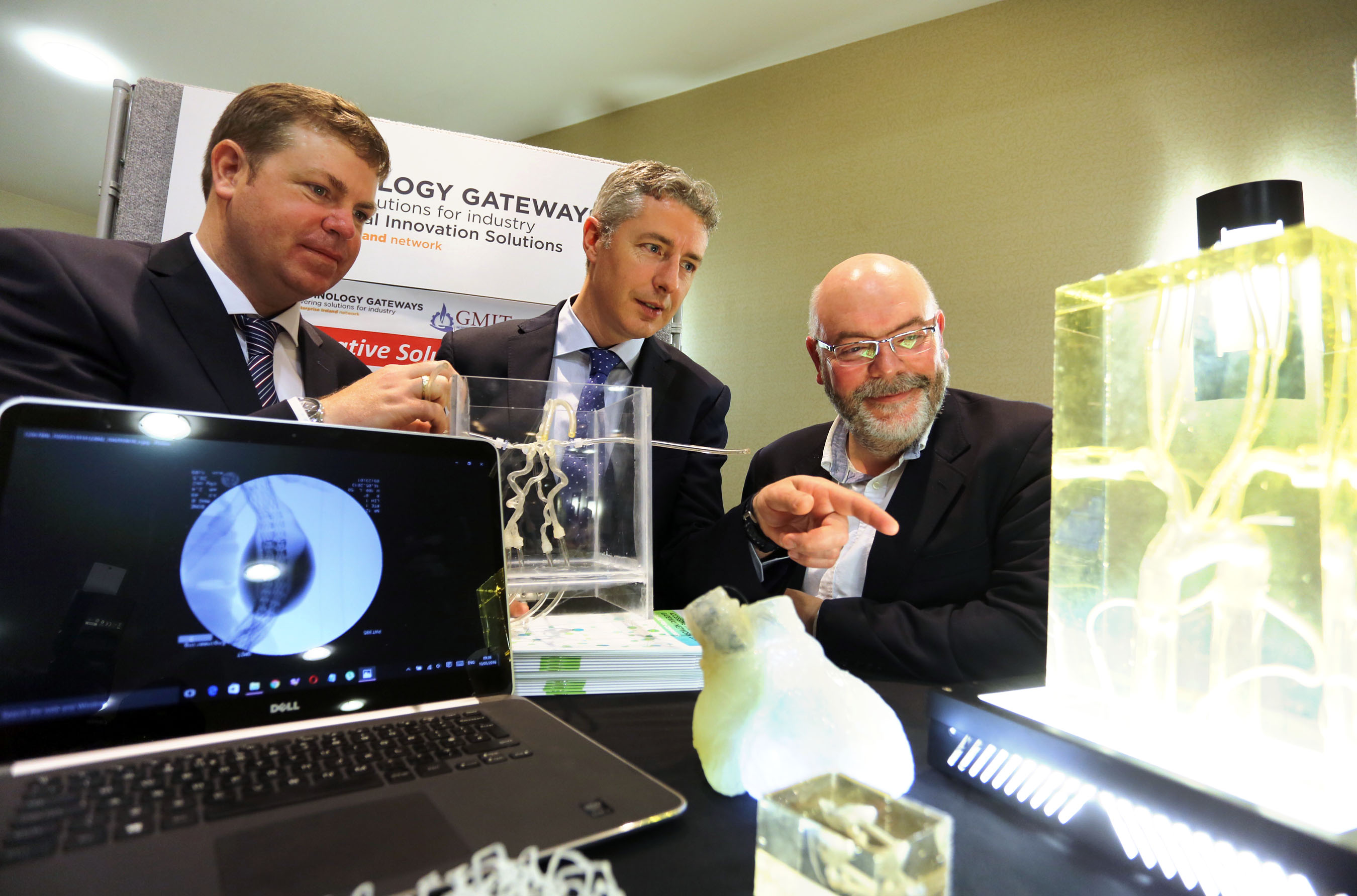 The Medical and Engineering Technologies (MET) Gateway is an interdisciplinary technology centre providing world class solutions for SMEs and larger organisations across the Medtech and general manufacturing sectors. Based at GMIT's Galway campus, the Gateway offers a range of applied technologies relevant to companies in the product engineering and design application phase. These technologies include:
• Medical Imaging Technologies
• Biomedical Engineering Technologies
• Data Analytics and Visualisation
• Design Verification Technologies
The Gateway also offer expertise in design of experiments (DoE), independent critique, iterative studies and access to a hardware and resource pool that may not be available internally to companies. By actively engaging with industry partners from early design stages right through to product validation, the MET Gateway produces both scientific knowledge and technology outputs across a range of streams. Collaboration with GMIT-based researchers also enables industry partners to exploit evolving opportunities in data sciences, while working with other like-minded companies or exploring what knowledge exists in the Gateway network can have substantial economic value for industry partners.
MET engages with industry partners via several platforms:
Contract research / development
Short term projects to develop solutions to specific problems or develop clearly identified technologies.
Commercialisation of MET developed technology offerings
Long term development projects with industry partners to investigate innovative technologies / materials with identified industrial applications.
For all of the industry engagement platforms, significant research funding supports are available through the Centre's funding agency Enterprise Ireland.